Knitting Pattern: Early Modern Flat Cap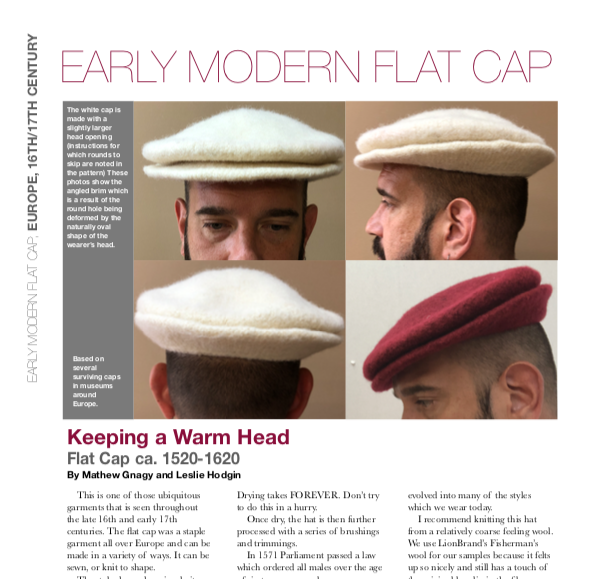 Knitting Pattern: Early Modern Flat Cap
This product is a knitting pattern designed by Mathew Gnagy and Leslie Ammons Hodgin. The shape is based on various late 16th century paintings, as well as surviving examples in museums in England and Denmark. The method of knitting and fulling uses some modern conveniences with notes regarding hand processes. Warm and dense, this pattern will help keep your head warm throughout the year.
This pattern assumes an intermediate level of skill with knitting.
This product is for a knitting pattern only. The photos are examples of hats made from this pattern and are not, themselves, for sale.
This product includes:
One digital file, 29MB.