Knitting Pattern: Early Modern Flat Cap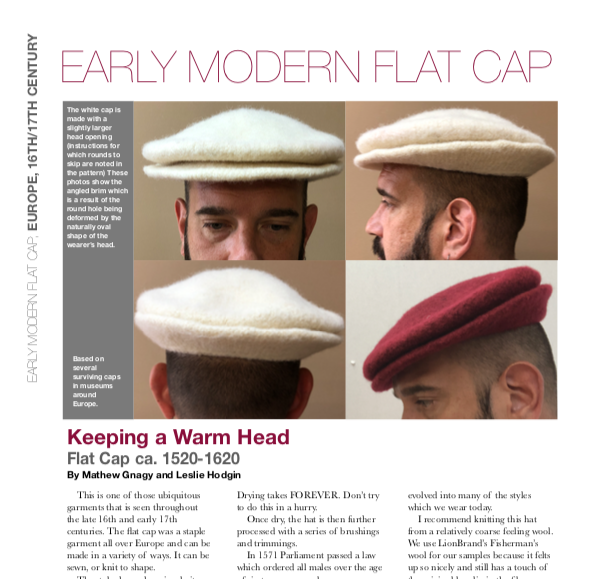 Knitting Pattern: Early Modern Flat Cap
This product is a knitting pattern designed by Mathew Gnagy and Leslie Ammons Hodgin. The shape is based on various late 16th century paintings, as well as surviving examples in museums in England and Denmark. The method of knitting and fulling uses some modern conveniences with notes regarding hand processes. Warm and dense, this pattern will help keep your head warm throughout the year.
This product includes: One pattern in PDF format, sized 1 MB.
This pattern will also be featured in our upcoming publication "Knitting with The Modern Maker Volume 1: Early Modern Knits and Designs Inspired by Them" coming out November 12th, 2019.
Recommended materials:
Set of 5 Double pointed needles size 8US/5.0mm (eight inches or longer)
Approximately 400yds of worsted weight wool, not Superwash treated
2-10" diameter cardboard circles
1 cat brush or a stiff bristled brush for brushing up the pile at the end of the process
Tapestry needle
Recommended level: Intermediate - Advanced